SERVICES OFFERED
Alpha Omega Dog Services offers a personalized tool for communicating with you while your dog is in our care. This tool includes GPS tracking, updated pictures, bodily functions, two way communication, and service requests.
DOG WALKING
Half hour slots
Walk your dog in your absence
Exercise your dog for you
Quality time and attention
Provide puppies the extra outings that are necessary
DROP IN
Are you away for the day? Do you need someone to drop in a few times to care for your pet? We can provide feeding, walking and belly rubs while you are not able.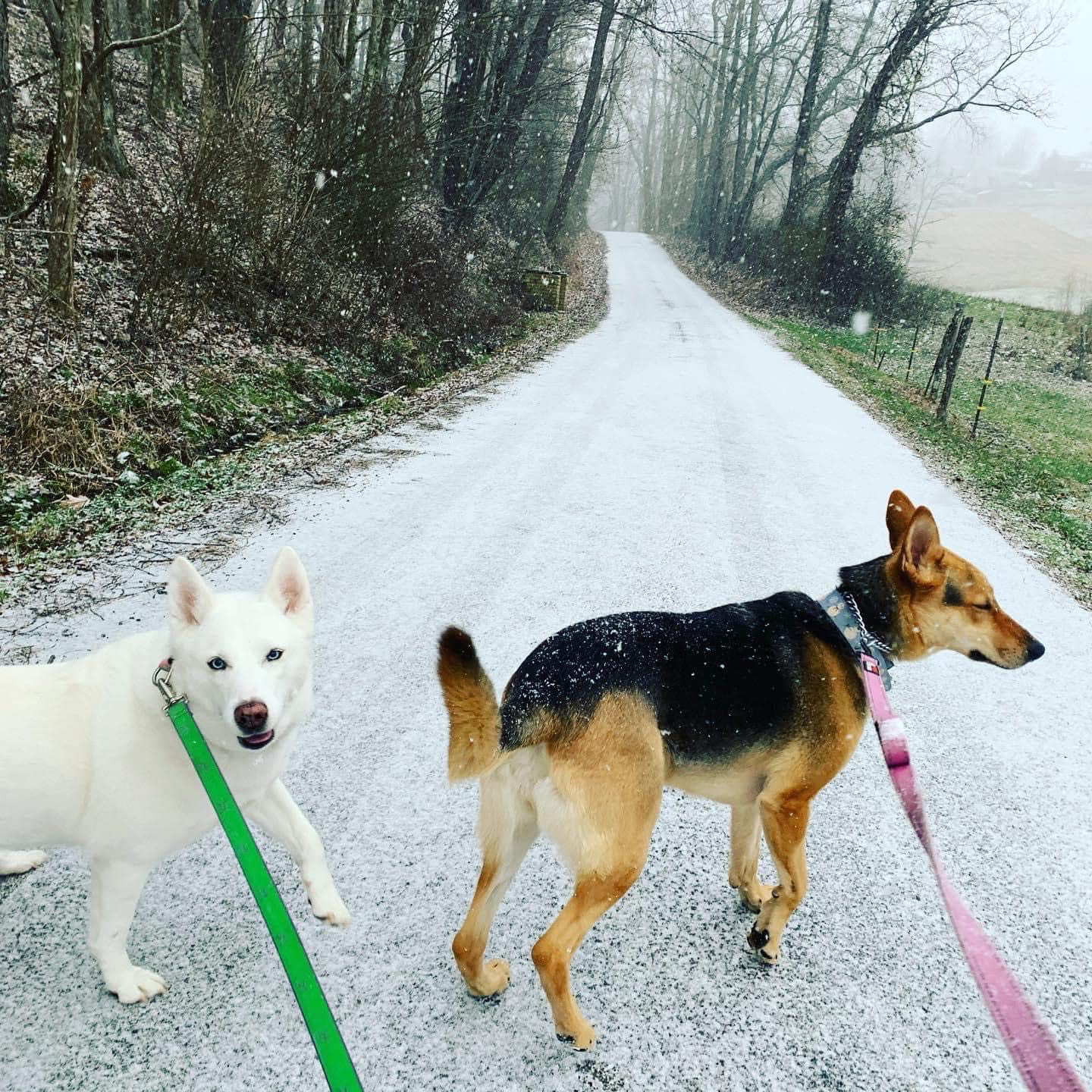 PET SITTING
Going away on vacation but you don't want to kennel your dog? AODS will come to you.
Is your dog is elderly?
Can't get your dog vaccinated in time to kennel?
Again, AODS can stay in your home and provide your dog with the care it needs.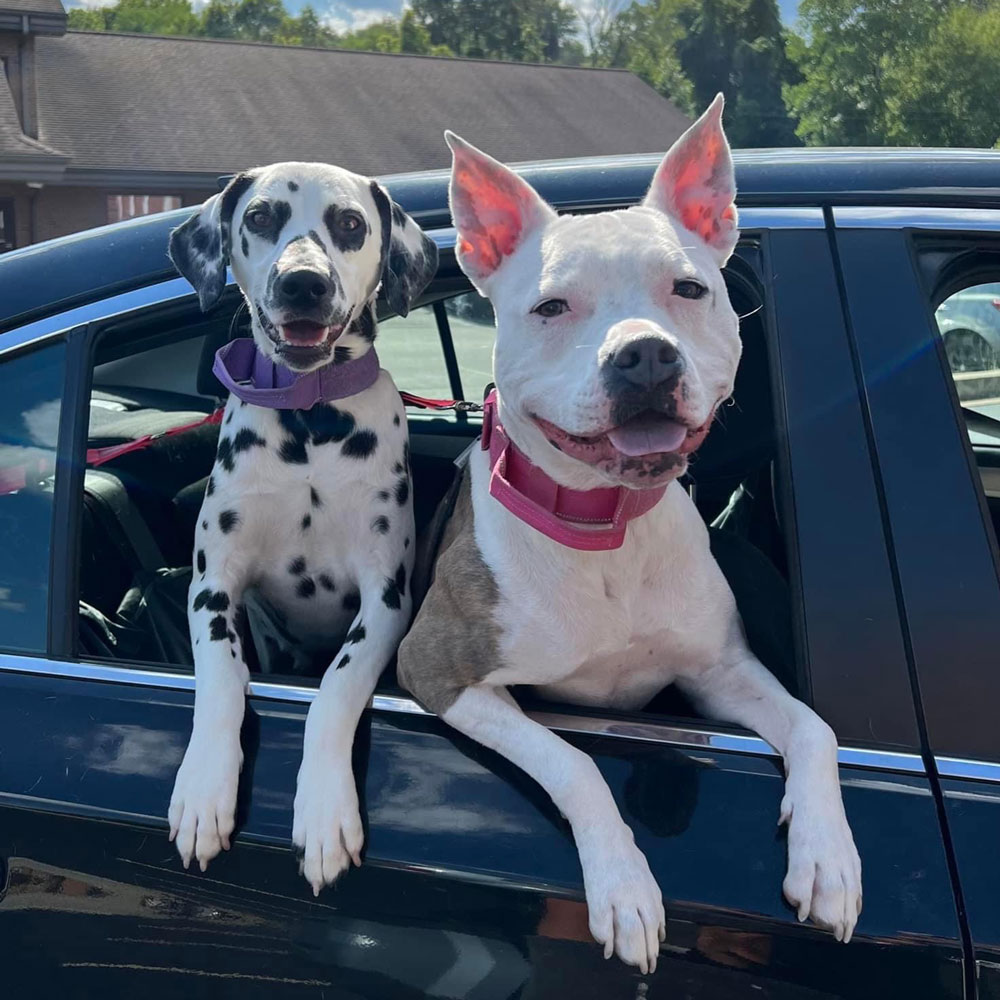 SPECIAL EVENTS
Services Offered On Your Special Day
Pick Up
Transport
Handle
Walk Down the Isle
Care During Reception
Not limited to weddings.
Contact us for more information.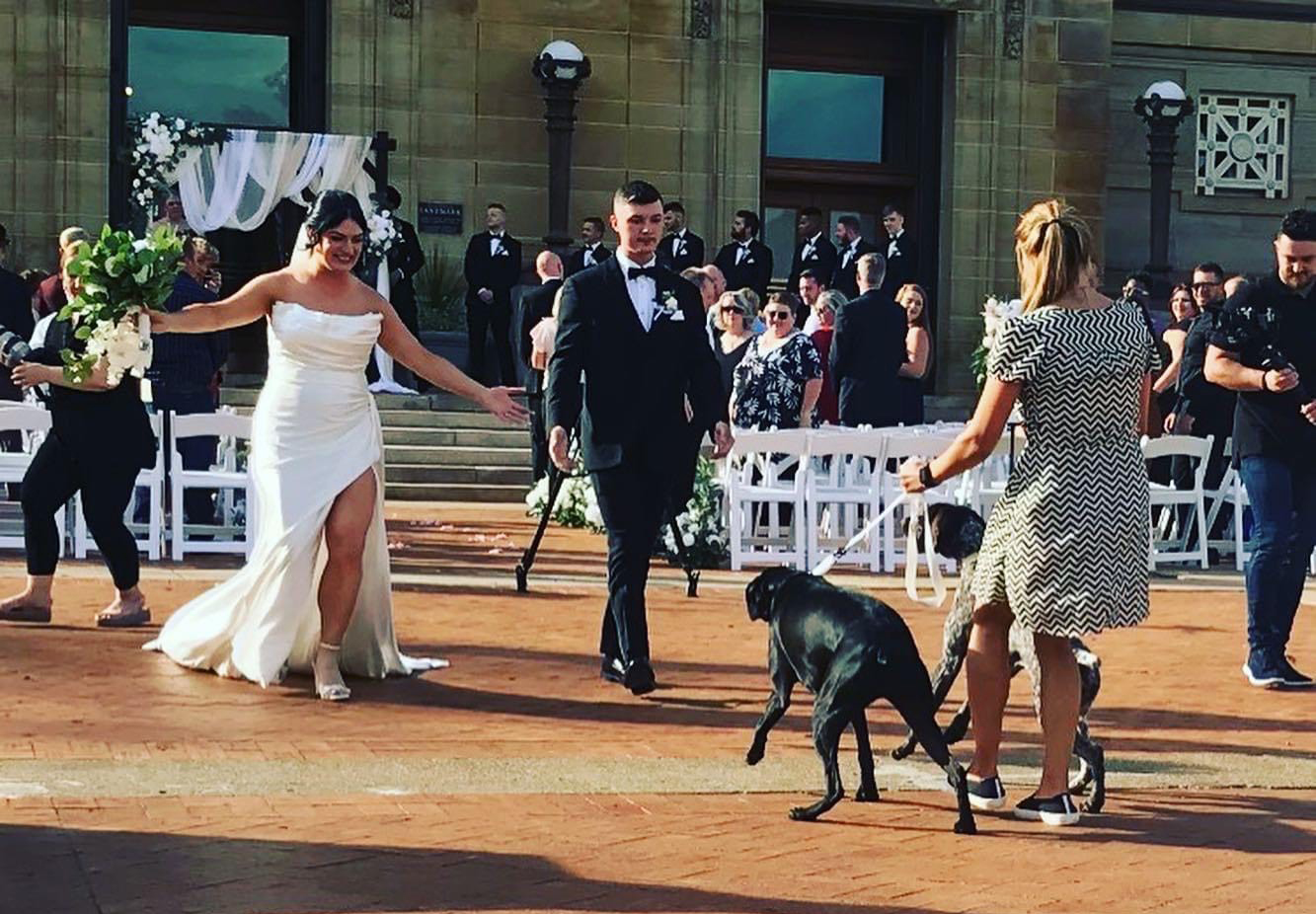 VIRTUAL TRAINING
Toubleshooting Zoom call. If having an issue with the care of your dog; such as but not limited to; trimming nails, anxiety, and potty training – AODS will set up a Zoom call and help walk you through.
TRAINING
Basic dog obedience training.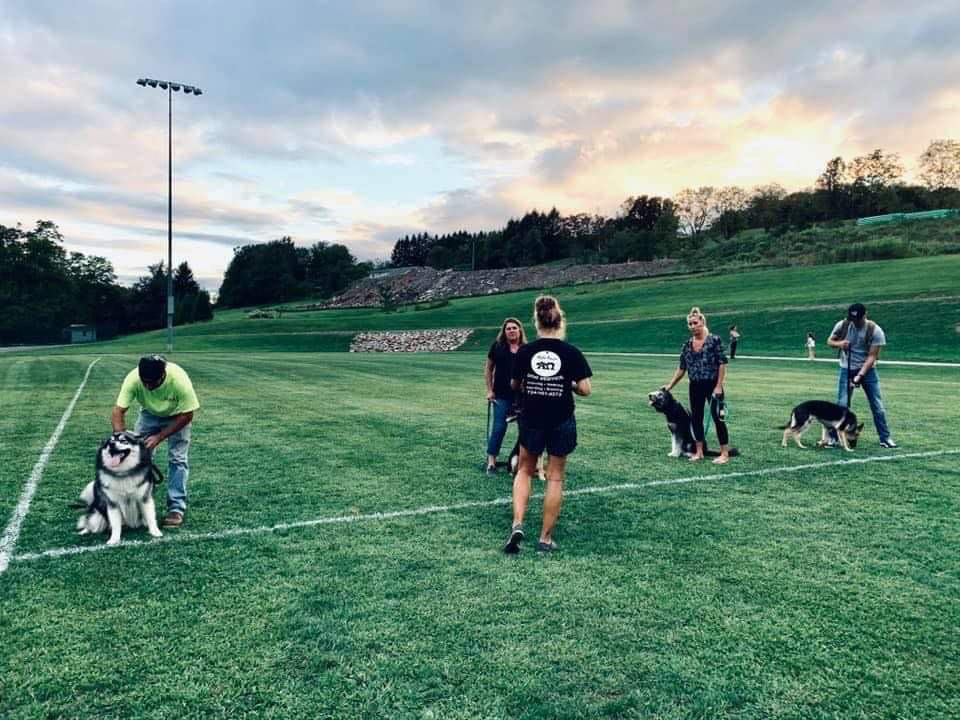 ~Katie, Delmont, PA states:
We are super indebted for all the help Gina has given us!
We started working with Gina after we got our second dog and needed help teaching her to walk on a leash. With our dog's high energy and prey drive, she suggested using a prong collar. I was very apprehensive having associated prong collars with "bad, uncontrollable dogs." Gina help me to understand why and how the collar was used and how it is actually a benefit to our dogs safety. With the right training from Gina on how to properly use the prong collar and special walks with her, now our walks are always fun for our dog and us.
With both of us working full time, we also have Gina walk our dogs three times each week. Sometimes our schedules can be crazy and she is super accommodating and flexible when needed. Our dogs love to hear Gina's car pull up. They truly have a special love and bond with Gina.
Gina will send me updates with how the girls did that day, which is always so great to a "pup-date" during my work day.
Ten out of ten would recommend Alpha Omega Dog Service.