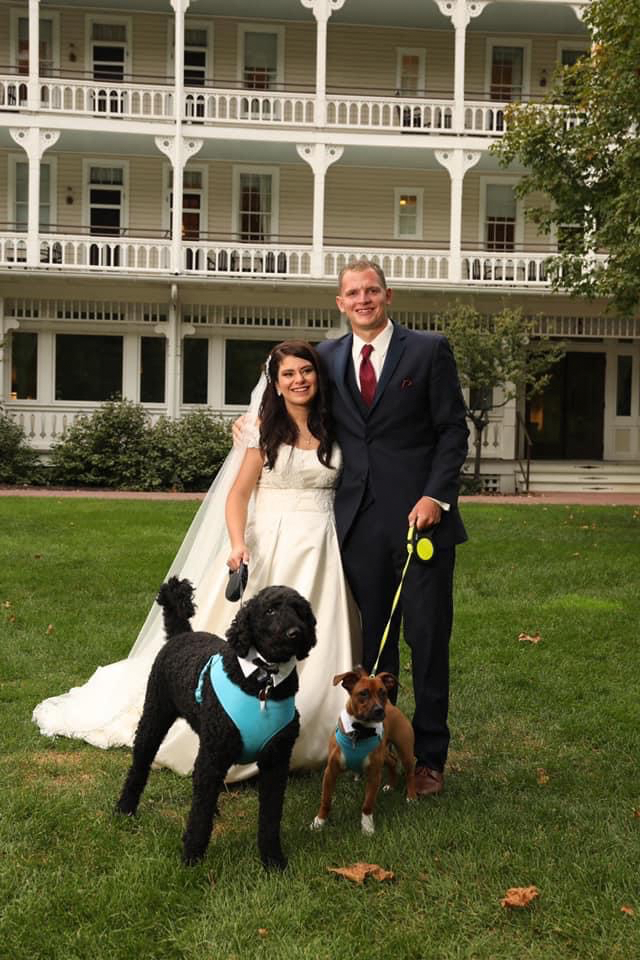 My fiancé at the time, now wife, and I have been planning our wedding for over a year. Every time we discussed it, she mentioned how she wanted our dogs to be a part of our big day. After calling many businesses, we finally found someone that we trusted, not just to stay with our dogs in our home for the weekend of our wedding, but to also transport both dogs over an hour to our venue. My wife, had no idea that they were going to be there and it was the perfect surprise for her. After the wedding Gina safety transported our boys back home and spent the night with them. We cannot recommend Gina enough.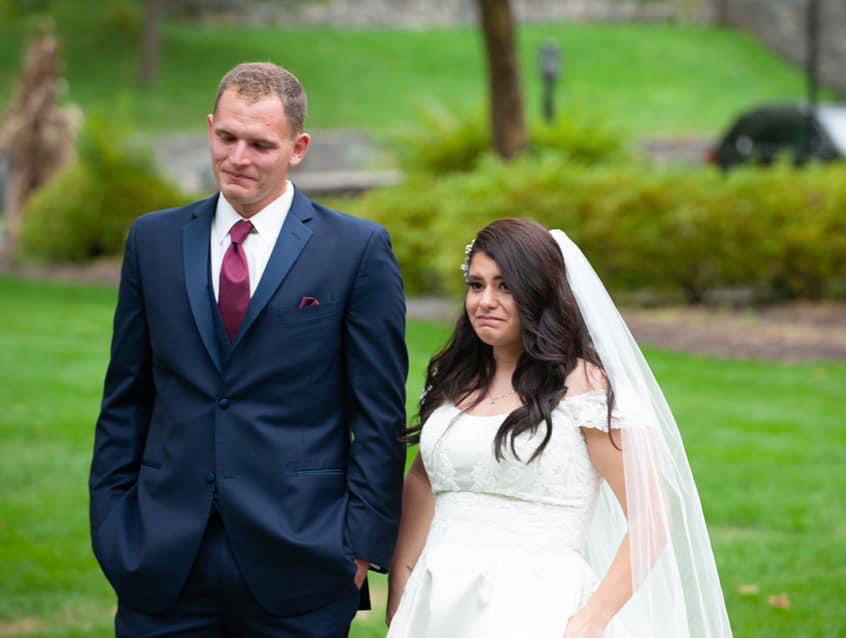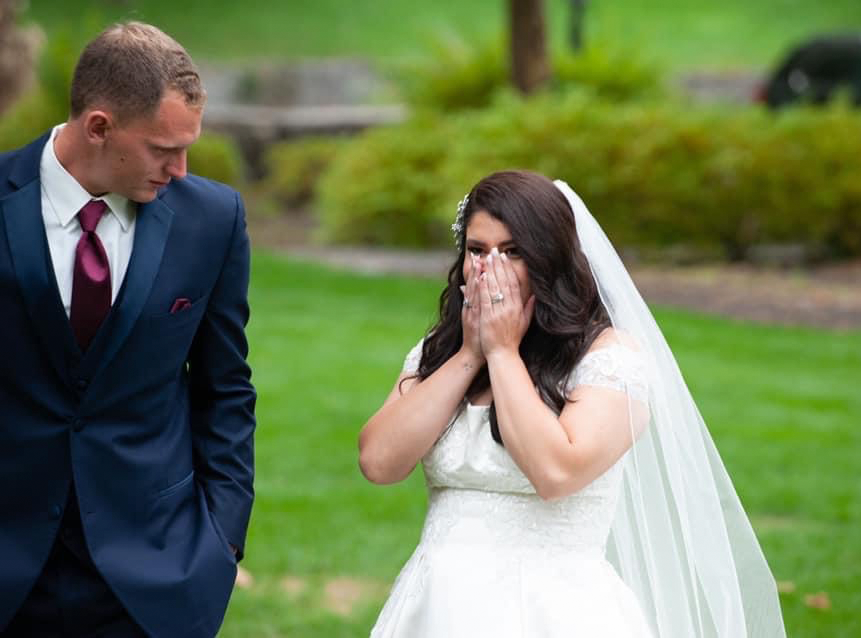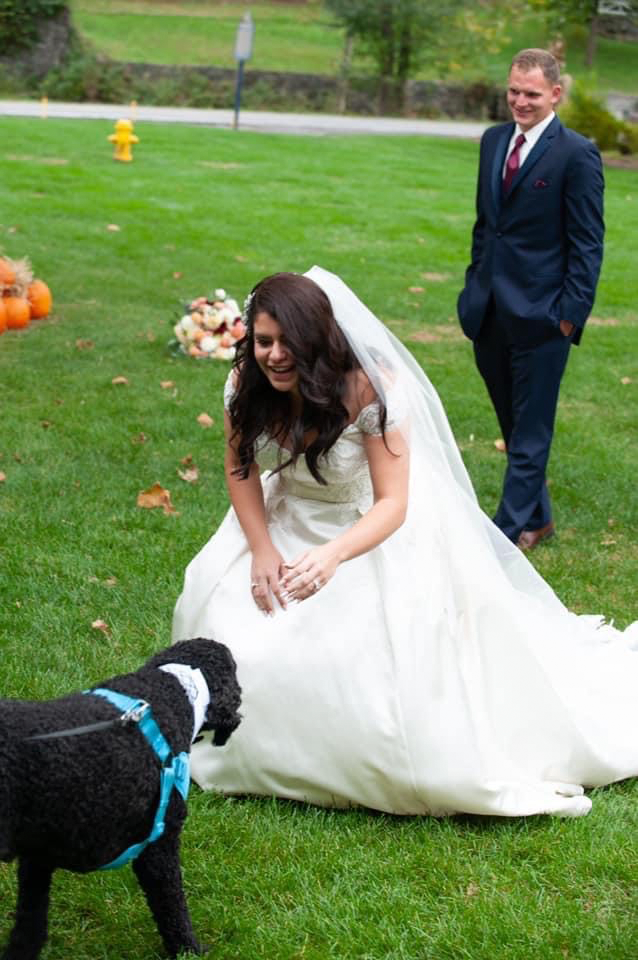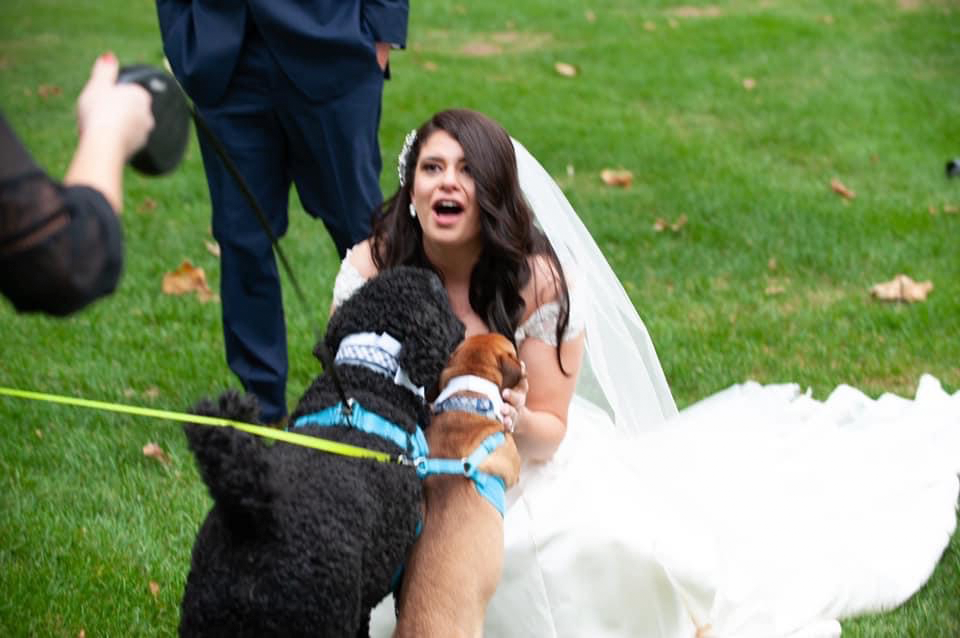 Gina is amazing!!!!! She helped my mom to train her dog and now is helping me ! She knows exactly how dogs think and has great ideas! We love her! Try her!
~Stacey, Greensburg, PA
This is a great service. Hands down spectacular! Gina is great with our one year old gsd. Great hands-on training, good at explaining the why's and wherefore's. Advice is a text message away. Very glad we found this trainer.
~Karen,  PA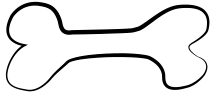 We have been using Alpha Omega Dog Services for about 3 years and we have always received exceptional service. Our dog LOVES Gina and we can always count on her when we need her!
~Jennifer,  Norvelt, PA
Gina has been an absolute life saver.
I adopted Stella when she was about 4 months old. I was told she was leash reactive so I wanted to act quick. Nothing was working. Thank goodness I came across Alpha Omega.
Gina worked with us weekly and Stella has improved 110% on a leash. I couldn't take Stella anywhere before meeting Gina. She would hurt me and hurt herself. She tried to drag me, unintentionally of course, AND her paw pads would bleed because she was pulling so hard to get moving. If she saw something like a dog on our walk, forget it. Her veins would pop out, eyes would be blood shot, and she would bark ballistically. Now, I can take Stella on the walks she deserves.
She LOVES her walks. She is even doing better in the house because Gina has taught me how to teach Stella to respect me! I HIGHLY recommend Alpha Omega.
~Morgan, Greensburg, PA
Gina did drop ins and walks for my lab puppy and did a great job! Shes very knowledgeable, trustworthy, and reliable. I highly recommend her for training, drop ins, and walks.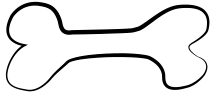 Great trainer always on time and flexible to meet your needs and schedule. I highly recommend!
~Brian,  PA
We are super indebted for all the help Gina has given us!
We started working with Gina after we got our second dog and needed help teaching her to walk on a leash. With our dog's high energy and prey drive, she suggested using a prong collar. I was very apprehensive having associated prong collars with "bad, uncontrollable dogs." Gina help me to understand why and how the collar was used and how it is actually a benefit to our dogs safety. With the right training from Gina on how to properly use the prong collar and special walks with her, now our walks are always fun for our dog and us.
With both of us working full time, we also have Gina walk our dogs three times each week. Sometimes our schedules can be crazy and she is super accommodating and flexible when needed. Our dogs love to hear Gina's car pull up. They truly have a special love and bond with Gina.
Gina will send me updates with how the girls did that day, which is always so great to a "pup-date" during my work day.
Ten out of ten would recommend Alpha Omega Dog Service.
~Katie, Delmont, PA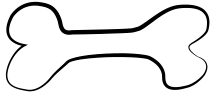 Gina helped us so much on understanding puppy behavior and how to correct it for everyone to have a happy life. She's extremely knowledgeable and patient. We feel so lucky to have found her!
~Gaby, Mount Pleasant, PA
I love knowing that I can go on vacation and I can trust Gina to take care of my pets while I'm gone. I don't have to worry about my belongings as I know that I can trust her with my life and nothing in my house will get touched. The animals all love her and can't wait for her to come visit. Having Gina is a win, win situation and worth every penny I pay.
~Susan, Youngwood, PA
Gina is fantastic. My girls are a little shy. But Gina has been very patient and never "forces" them to go out or cozy up unless it's on their terms. She is very knowledgeable and prompt with in person arrival and phone questions etc. She keeps me updated during visits and always has pictures for me, which brightens my day.
~Rachel,  Greensburg, PA
Gina has been our pet sitter for 2 1/2 years and she has never let us down. My pups love her, and we have three big ones, Dobermans. She handles them well!
~Lori,  Norvelt, PA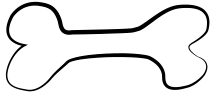 My husband and I had our first consultation with Gina today and we can't thank her enough.  We have a ten year old dog and recently took in a two year old boxer mix. Gina is very knowledgeable and confident.  I believe she provided us with very helpful and useful information to enable our dogs to co exist comfortably in our home.   She demonstrated ways for us to handle our dogs before the situation got out of hand and used positive encouragement for appropriate behaviors. She has given us advice and skills to work on to allow our dogs to get along better. She even followed up after the visit to provide more helpful tips and to answer any questions.  We highly recommend Gina and look forward to continuing to use her services.
~Scott, Dawson, PA
If you're looking for a trainer who will personalize and individualize training for you and your dog, Gina at Alpha and Omega is right for you.
Our Rottweiler, Maggie and her owners, were having issues with reactivity; specifically with bicycles and other dogs. Gina customized a training program for us that had an immediate impact that gave Maggie, and her owners, the confidence to visit parks, trails, and the beach without issue.
We plan to continue working with Gina because she has made such a significant difference with Maggie.
I highly recommend Alpha Omega Dog Service.
~Dan, Delmont, PA